JDA Software is the leading provider of end-to-end, integrated retail and supply chain planning and execution solutions for more than 4,000 customers worldwide. JDA unique solutions empower its clients to achieve more by optimizing costs, increasing revenue and reducing time to value so they can always deliver on their customer promises.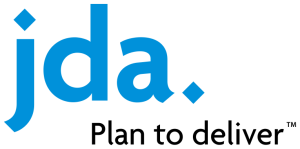 With unwavering customer passion and unmatched industry expertise built on a rich heritage of growth, innovation and market leadership, JDA is laser-focused on creating customer value and making businesses more efficient, sustainable and profitable.
The use of JDA Software helps thousands of businesses of every size and type (discrete, process, large-scale distribution, design, logistics) the assumption of optimal decisions with decisive impacts on profitability. JDA offers a set of products for the Supply Chain able to meet the requirements:
- from strategic planning to scheduling of factory operations
- from inventory management to transport capacity optimization of semi-finished and finished products
- from retail store replenishment to demand management and sales forecasting.
RoGes INFOTECH will help your company to make the best use of your JDA products and leverage them to create a solution truly suiting your business needs!